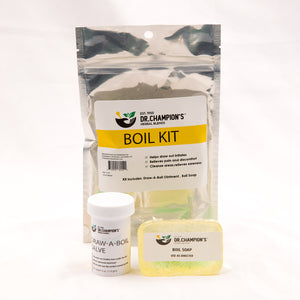 A boil is a painful, pus-filled bump that forms under your skin when bacteria infect and inflame one or more of your hair follicles. Our Boil Kit will draw out the bacteria to help provide relief and ward off infection. 
Helps draw out irritants
Relieves pain and discomfort
Cleanses areas, relieves soreness
Contains Champion's Draw-A-Boil Salve and Champion's Boil Soap.